Lung health support supplement NEWLUNG®
Regular price
$32.99 USD
Sale price
$27.99 USD
Unit price
per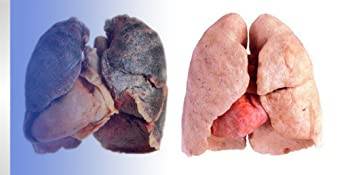 REJUVENATE YOUR LUNGS BACK TO HEALTH

Top Factors That Damage Lung Health Include:
Smoke Inhalation

Smoking, including cigarette, cigar, and pipe smoking, is thought to be responsible for 80% of all lung cancer diagnoses. And while heavy smokers are at the highest risk, any amount of smoking is the wrong amount. Learn more about how you can quit with these resources.

Smoke and secondhand smoke: Cigarette smoke contains more than 7,000 chemicals and can harm nearly every organ in your body. It affects not just the person smoking, but those who breathe secondhand smoke and even unborn babies.

Smog Air Pollution & Climate Change

Major sources of pollution are all around us, from power plants to manufacturing facilities to the vehicles we drive.

Climate change: The buildup of greenhouse gases is creating warmer temperatures, which increase the risk of unhealthful ozone and particle pollution levels. Climate change also leads to other lung threats from heat waves, drought, flooding, more intense hurricanes and the spread of disease.

Obesity Epidemic

Asthma: Obesity is a risk factor for the development of asthma. Obese asthma sufferers often use more medications, suffer worse symptoms and are less able to control their asthma than those at a normal weight. Poor asthma control over time can lead to airway remodeling, a feature of asthma that leads to diminished lung function.

Asbestos Exposure

More common in workplaces such as mines, mills, and shipyards, exposure to large amounts of asbestos puts you at a greater risk of developing mesothelioma, a type of cancer that starts in the lining surrounding the lungs. Make sure you use all protective equipment provided by your employer and follow all recommended safety procedures.
A MAJORITY OF LUNG DAMAGE IS CAUSED BY AIR POLLUTION
Climate change has altered the air by increasing the buildup of greenhouse gases creating warmer temperatures this increase the risk of unhealthful ozone and particle pollution levels.
⚗️ 35 Organically Sourced Ingredients
Grape Seed

Exerts antineoplastic effects and modulates mechanisms associated with lung cancer.

Source: National Institute of Health (NIH)

Bilberry

The first record of bilberry fruit as an herbal medicine is in the twelfth century for cough and lung ailments.

Source: motherliving (Steven F)

Blackcurrant

Anthocyanin has been shown to reduce the effects of asthmatic lung inflammation.

Source: Dr. Roger Hurst, New Zealand plant and food research institute.

Pomegranate

Prevents the formation of lung nodules secondary to chronic cigarette smoke exposure.

Source: US National Library of Medicine

Green Tea

Green tea polyphenols have a chemopreventive effect against carcinogens from tobacco.

Source: US National Library of Medicine

Hawthorn

Improves blood flow out of the heart by relaxing lung blood vessels.

Source: Advanced Lung Cleanse (Andorra Life Crp)
🦾 STRENGTHEN & RENEW 🪄 🫁
For optimal results use try for a minimum of 3 months.
⚠️ Do not exceed 6 bottles per year.
DIRECTIONS:
As a dietary supplement take two (2) capsules in the morning after a meal daily.
Regular price
$32.99 USD
Sale price
$27.99 USD
Unit price
per
Share
View full details